!==================================HEADER==============================>
AERO VINTAGE BOOKS
Was Paul Mantz's Blood Alcohol Content Really 0.13 When He Flew The Phoenix??
<!===================================================>
---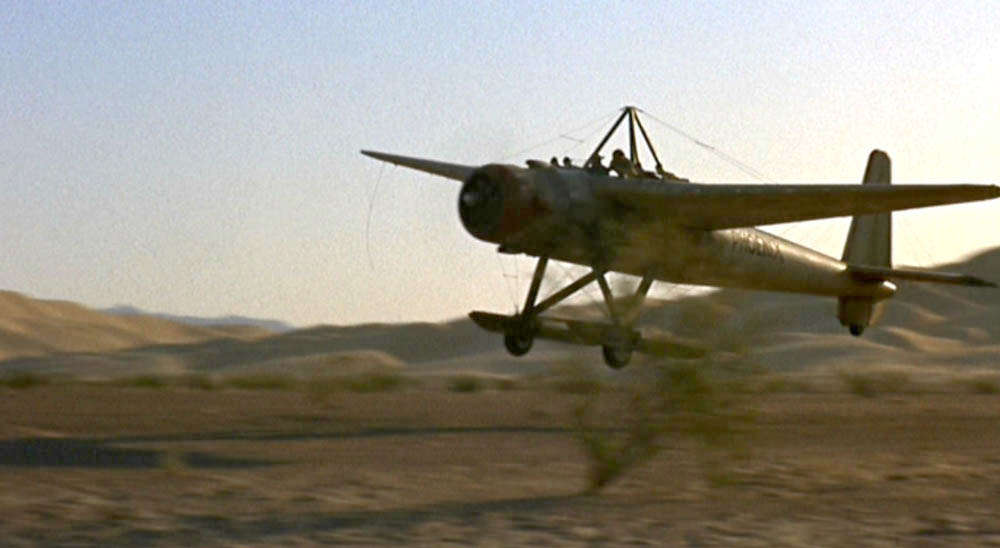 ---
It's always been a bit of a mystery as to how Paul Mantz's blood alcohol content could have been so elevated at 0.13 grams per 100 millimeters, which is considerably above what the state of California considers "driving under the influence" at 0.08. John Boyle did some digging into the way such blood alcohol measurements are taken, and here is some correspondence about his results.
John writes:
"I've found some information that may shed some light, or further the mystery, concerning the death of Paul Mantz, specifically the finding of a high blood alcohol level.
"In my Air Force career I was a public affairs officer, and as such, part of the base Disaster Response Team. In the mid-80s, Goodfellow AFB, was tasked with responding to an RF-4C crash in a very remote part of West Texas. Both crew members were killed on impact. At my position in the base Command Post, I remember hearing the on-site response team leader tell our Wing Commander that following Air Force procedures, the bodies had to be kept refrigerated until the official autopsy had been completed and fluid and tissue samples taken for the accident investigation team. In this small town that was a problem since even the funeral home did not have cooled storage facilities, a problem we solved by renting a refrigerated semi-trailer.
"The reason I recall for the need for refrigeration was that if the bodies/samples were not refrigerated, there was a chance of a false positive for alcohol in the blood sample.
"I posed the question of whether a BA level could raise post mortem due to heat to the Medical Examiners office here in Spokane County. Here's their reply:"
"Ethanol can be produced in the human body after death and be measured in a postmortem sample. Below are two abstracts from articles that may be of interest to you. Several of my own years of forensic pathology practice were in Arizona - it does not take long for postmortem decomposition to start in the heat of the desert.
I hope that this information is of some value to you.
-John Howard, M.D.
Forensic Pathologist / Medical Examiner Office of the Medical Examiner for Spokane County"
(The following are excerpts from published articles in several medical journal)
---
Am J Forensic Med Pathol. 1996 Mar;17(1):8-20.
Postmortem production of ethanol and factors that influence interpretation: a critical review.
O'Neal CL, Poklis A., Department of Pathology, Medical College of Virginia, Richmond 23298-0165, USA.
Ethanol analysis is the most frequently performed assay in forensic toxicology laboratories. Interpretation of postmortem ethanol findings are often confounded by postmortem production of ethanol. Many species of bacteria, yeast, and molds are capable of producing ethanol from a variety of substrates. The probability of postmortem ethanol synthesis increases as storage temperature and the interval between death and autopsy increases. It is often difficult to distinguish between postmortem ethanol production and ante mortem alcohol ingestion. This review presents a discussion of the criteria for the identification of postmortem ethanol synthesis and factors to consider in the interpretation of postmortem ethanol findings. The criteria include case history, condition of the specimens, types of microbes present, atypical fluid and tissue distribution of ethanol, the concentration of ethanol present, and the detection of other alcohols and volatiles. With careful consideration of all the information available, a valid interpretation of the source of ethanol, whether it be from ante mortem ingestion or postmortem production, can be made.
---
Forensic Sci Int. 2004 Nov 10;146(1):17-24

Ethanol formation in unadulterated postmortem tissues.
Lewis RJ, Johnson RD, Angier MK, Vu NT., Analytical Toxicology and Accident Research Laboratory, Civil Aerospace Medical Institute, Federal Aviation Administration, AAM-610, CAMI Building, RM 205, 6500 S. Macarthur Blvd, Oklahoma City, OK 73169-6901, USA. russell.j.lewis@faa.gov

During the investigation of aviation accidents, postmortem samples obtained from fatal accident victims are submitted to the FAA's Civil Aerospace Medical Institute (CAMI) for toxicological analysis. During toxicological evaluations, ethanol analysis is performed on all cases. Many species of bacteria, yeast, and fungi have the ability to produce ethanol and other volatile organic compounds in postmortem specimens. The potential for postmortem ethanol formation complicates the interpretation of ethanol-positive results from accident victims. Therefore, the prevention of ethanol formation at all steps following specimen collection is a priority. Sodium fluoride is the most commonly used preservative for postmortem specimens. Several studies have been published detailing the effectiveness of sodium fluoride for the prevention of ethanol formation in blood and urine specimens; however, our laboratory receives blood or urine in approximately 70% of cases. Thus, we frequently rely on tissue specimens for ethanol analysis. The postmortem tissue specimens received by our laboratory have generally been subjected to severe trauma and may have been exposed to numerous microbial species capable of ethanol production. With this in mind, we designed an experiment utilizing unadulterated tissue specimens obtained from aviation accident victims to determine the effectiveness of sodium fluoride at various storage temperatures for the prevention of microbial ethanol formation. We found that without preservative, specimens stored at 4 degrees C for 96 h showed an increase in ethanol concentration ranging from 22 to 75 mg/hg (average 42 +/- 15 mg/hg). At 25 degrees C, these same specimens showed an increase ranging from 19 to 84 mg/hg (average 45 +/- 22 mg/hg). With the addition of 1.00% sodium fluoride, there was no significant increase in ethanol concentration at either temperature.
---
John Boyle continues:
"With all due respect to the accident investigators of the time, I'm sure post mishap protocols were quite different in 1965 than they are today. Also, since Mantz was killed on impact, it stands to reason that his body may not have been removed from the crash site immediately. Especially since Rose was transported by the on site Marine H-34 to the hospital. In other words, it may have been some time before his body was removed. And note Dr. Howard's opinion "it does not take long for postmortem decomposition to start in the heat of the desert."
"A false positive could reinforce Martha Marchak's statements 'I know he had had nothing to drink. I knew him for many years, and he never seemed sharper than he did that morning.'
"Obviously, Mantz was hardly a non-drinker. Marchak admits to him drinking the night before…and depending on the amount he drank, there is certainly the possibility of a residual high BA content the next morning. But, I think these results might make the original crash report open for discussion."
---
Back to the Flight of the Phoenix Page
Back to the Tallmantz Main Page
Back to the Aero Vintage Home Page
Updated: 01/18/10